We have been "on-the-scene" for many emergencies both at home and around the country. It is a great privilege to be able to assist people in their time of need. Please accept our apologies in advance if we are unavailable when you need us because we do travel for weeks at a time responding to disasters.
We have responded to Cat5 tornadoes in Indiana, ice storms in Massachusetts, a hurricane in NJ, etc.
Locally On-Call
We are always on-call when an emergency strikes close to home. Please contact us day or night if you need someone to remove a tree or branch damaged by a storm or the wind. We have worked quickly to remove trees from power lines or off of a roof in inclement weather.
We worked quickly in Victor to remove a fallen tree from power lines and restore power to the residents on Main Street. We then worked through the night to clear the roof and protect the property with tarps as the weather quickly changed to rain.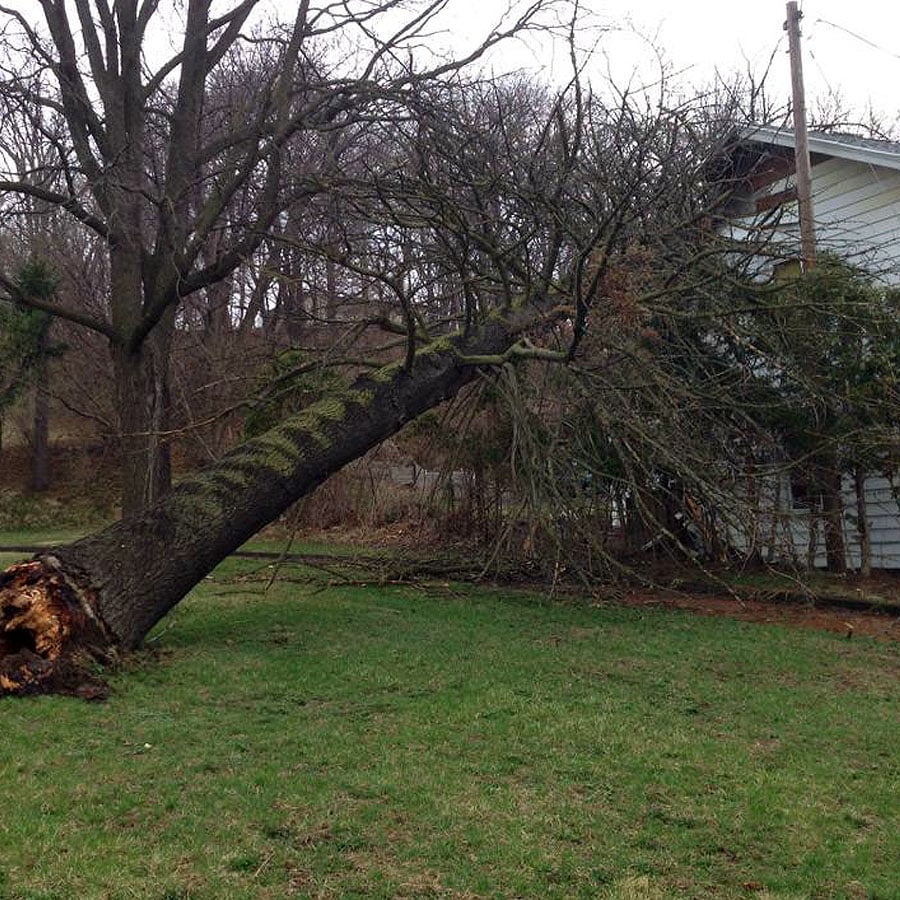 What to Do When Disaster Strikes
If your property is struck with an emergency or is damaged by a storm, make sure you document any relevant information. Record the time the incident took place, or you discovered the damage. Also take several photographs to document the scene. Insurance companies want to be contacted right away but will expect you to take any reasonable action necessary to prevent further property damage. Also, hazards that are not mitigated can expose others to physical harm and should be addressed immediately.
We can help by securing the area, eliminating the hazard, and further documenting any additional damage we find.